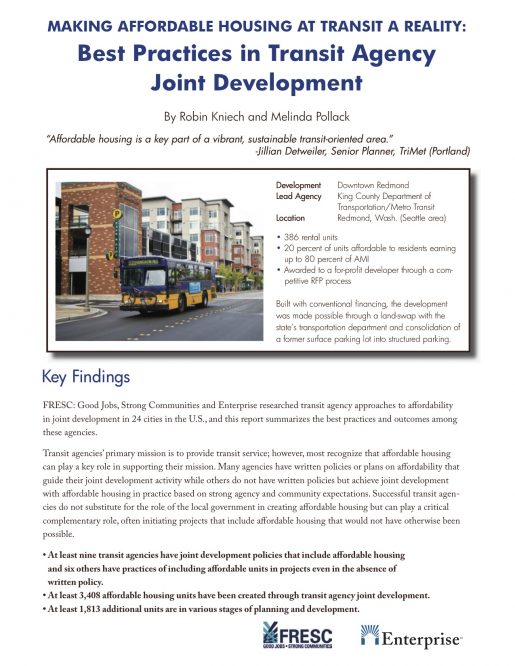 Authors
Publication Date
January 1, 2010
Tags
Resource Type
Making Affordable Housing at Transit a Reality: Best Practices in Transit Agency Joint Development
Transit agencies' primary mission is to provide transit service; however, most recognize that affordable housing can play a key role in supporting their mission," the report's authors, Robin Kniech and Melinda Pollack, note.
The authors found successful transit agencies play a critical complementary role to local governments, often initiating projects that include affordable housing that would not have otherwise been possible.
At least nine of the 24 transit agencies have joint development policies that include affordable housing and six others have practices of including affordable units in projects even in the absence of written policy. As a result, at least 3,408 affordable housing units have been created through transit agency joint development, and at least 1,813 additional units are in various stages of planning and development.